Juhui Melchtal
Hostel meeting high standards.
What it has to offer
66 beds in 20 2- or 3-person rooms and two dormitories. Showers/toilets on the 3 landings. Wheelchair-accessible toilets and showers available for a limited number of guests.
Amenities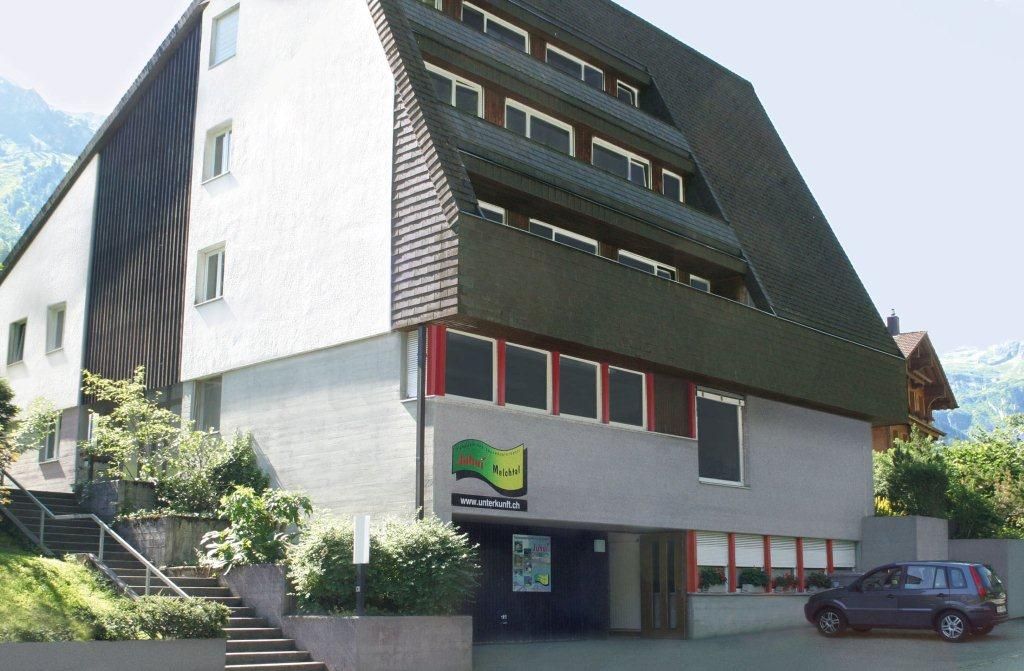 Large kitchen, several recreation rooms and a dining-room. Informal garden with covered seating area and outdoor grill. Just outside the building is a small football pitch with hard surface. Reserved parking in front of the building.
Location
On the edge of the village of Melchtal and approx. 5 minutes drive from the Melchsee-Frutt skiing and hiking area. About 200 meters from the bus stop for the post bus.
Prices
Juhui Melchtal
Per person and per night
CHF
Dormitory accommodation
from 14.00
Supplement for meals (B&B, half board, full board)
on request