Sports goods
Looking for that perfect winter outfit? No problem! Our outlets can assist with the hire and purchase of snow sports equipment, winter clothing from top to toe, and accessories as well as service and repair.
Stöckli Miet- und Servicecenter, Stöckalp
Hire and sale of

all

winter sports

.

Not only

skiers

, but also

cross-country skiers

,

snowshoers

and snowboarders

are exactly right with

Stöckli

.
Service and repair of skis
and snowboards
of
all
brands
.
Opening times during the winter season:
Monday to Friday: 8 am – 12 noon and 1 pm – 6 pm
Saturday and Sunday: 7:45 am – 6 pm
Our center will be closed during the summer season.
Stöckli Outdoor Sports, Miet- und Servicecenter
Tel. 041 669 09 60
frutt@stoeckli.ch
www.stoeckli.ch
Frutt rental
The new Frutt Rental offers you everything you need for an unforgettable ski- or snowboarding experience. The ideal location, right next to the slope at the old mountain station on Melchsee-Frutt, to purchase or exchange rental equipment. So you do not waste any time with unnecessary transports, but start off easily and comfortably in winter pleasure.
Your advantages at Frutt Rental

The location of Frutt Rental`s is right next to the slope at the old mountain station (ski school office) on Melchsee-Frutt

Every customer who rents at Frutt Rental can deposit his equipment free of charge.

The boots are dried overnight

Hot wax machine for rental material or own material

Frutt Rental is happy to accept your skis for service

Hygiene – With Montana Neutralizer we disinfect shoes and helmets quickly and efficiently

Online booking (The online portal Frutt Rental is coming up soon)
Various accessories are also sold at Frutt Rental: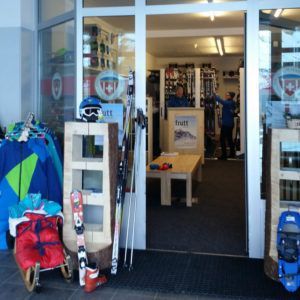 Gloves for children and adults

Caps and hats

Helmets and storm goggles

Sunglasses

Suncream

Sledge

And and and…
Price list:
Frutt Rental is open daily from 8.45 am to 5 pm.
Sport Durrer, Kerns
Extensive range and sales of sports goods.
Opening times:
Monday to Friday: 8 am – 12 noon and 2 pm – 6:30 pm, Wednesday only open in the morning
Saturday: 8 am – 4 pm
Hans Durrer, Innendekorationen und Sport
Tel. 041 660 36 26
info@innendecor-durrer-sport.ch
www.innendecor-durrer-sport.ch